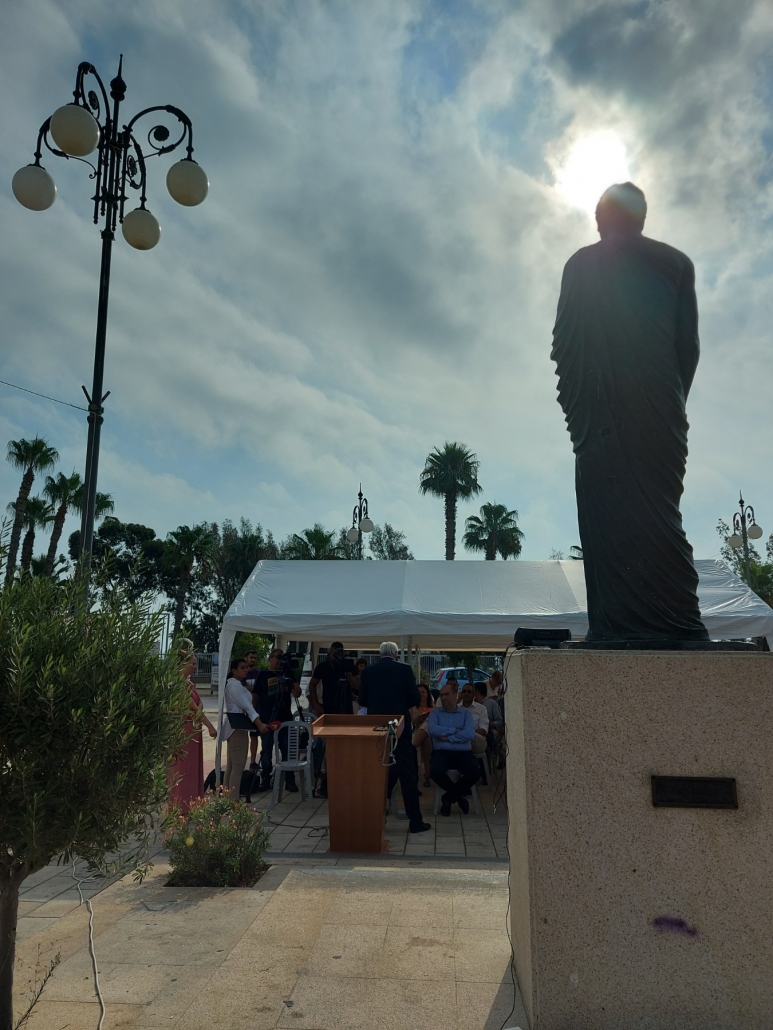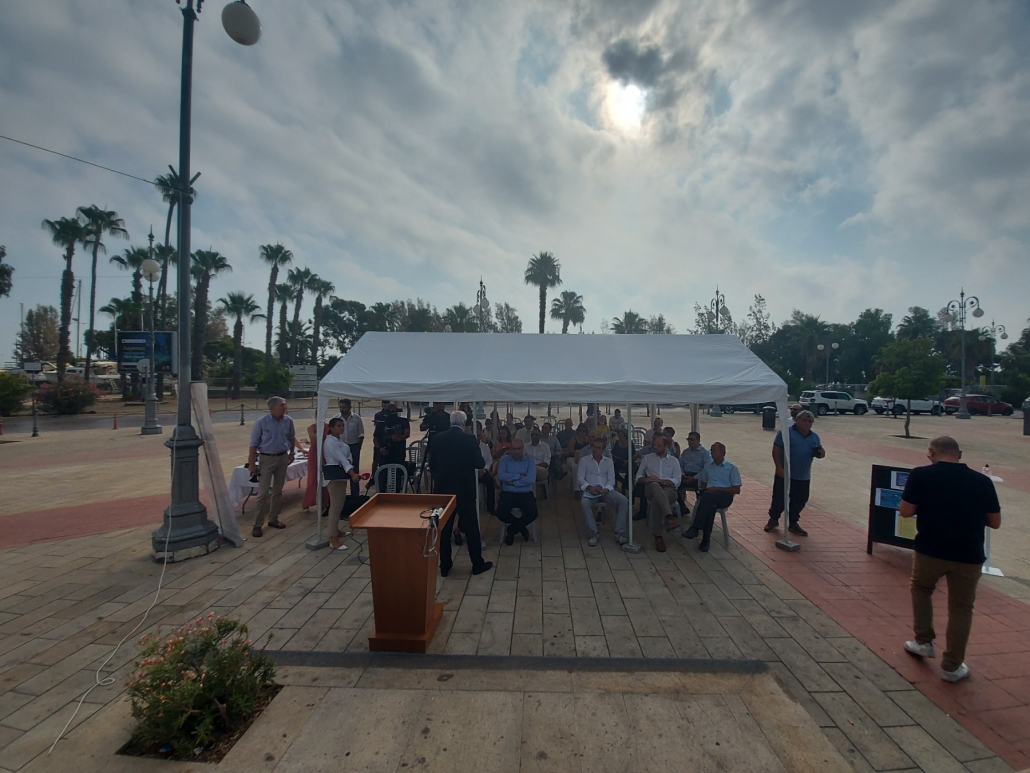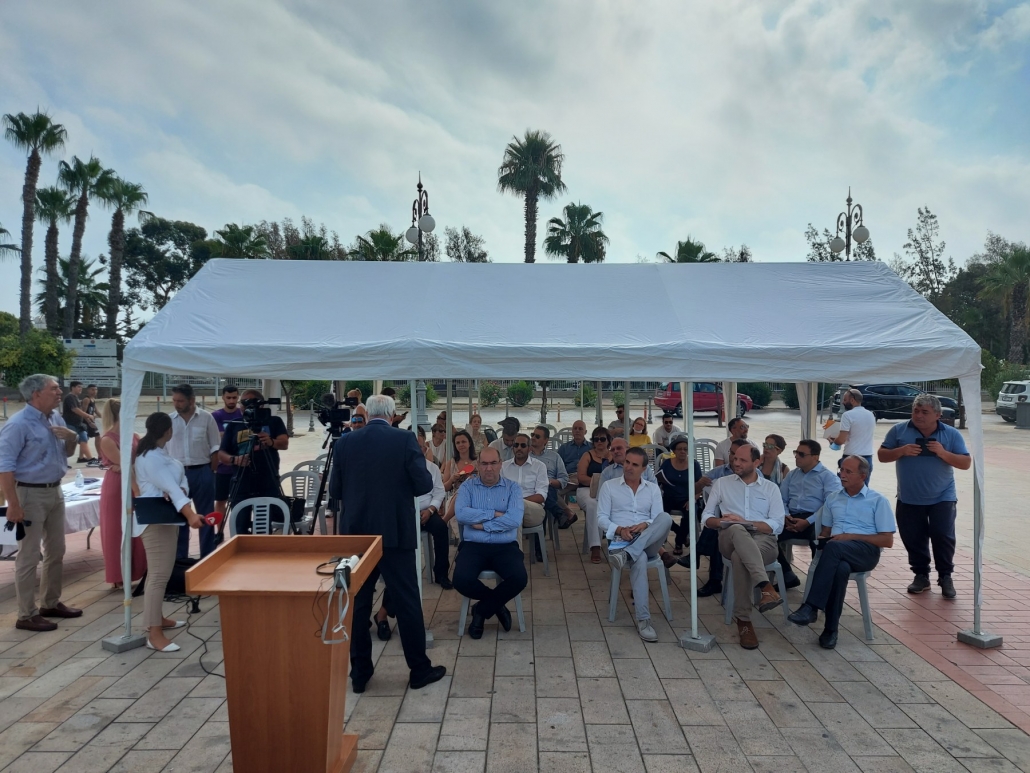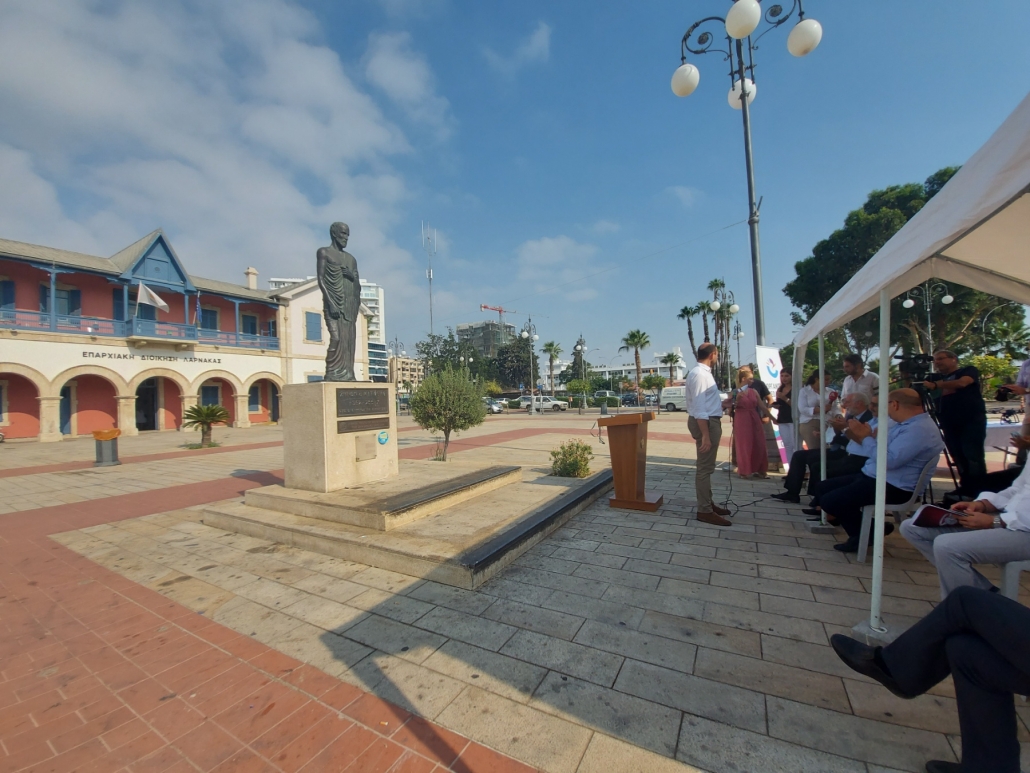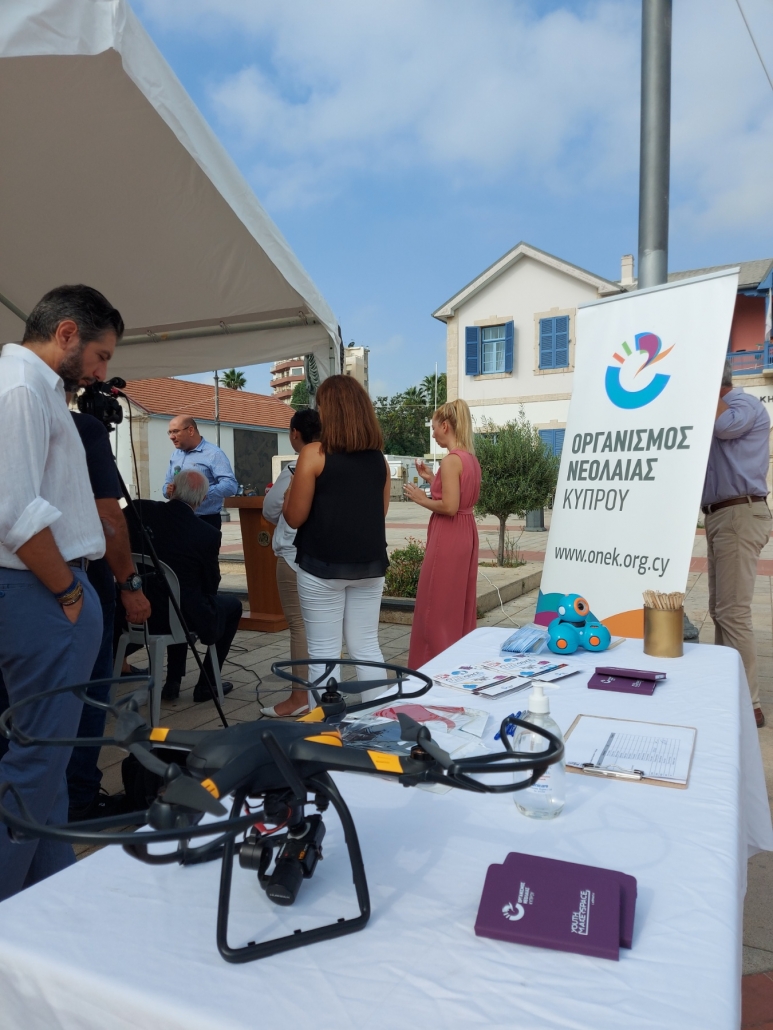 An innovative application called "Larnaka Storytelling Statues" was launched today. Through this app locals and visitors can listen to the story of significant personalities and symbols of the past. This interactive app is a joint initiative of Larnaka Tourism Board and Youth Board Cyprus, and is supported by the Deputy Ministry of Tourism and Larnaka Municipality.
At the first phase of the project, a passer-by can find Quick Response Codes on five statues around the city. Once the QR Code is scanned on a mobile phone with internet access, the visitor will receive an incoming phone call from the statue who will tell their exciting story and will describe their connection to Larnaka.
Through this unique experience, the visitor may listen to Zeno of Kition sharing his philosophy, Michail Kashallos describing how he started painting at the age of 70, Apollonios of Kition whose story is not that well known, though he was one of the most renowned physicians of ancient times. Among the Storytelling Statues is Kimon, the great Athenian General whose legendary story is directly connected to Larnaka. The Lion of Venice statue is also there to tell us about the strong historic links between Larnaka and Venice.
At the presentation of the first phase it was announced that this project will be implemented on additional sites of the city and the region. Hence, the second phase of the project will feature sculptures and statues at main attractions of the city, such as Saint Lazarus Church, Pierides Museum, Kyriazis Medical Museum and the Medieval Fort of Larnaka, the Armenians Memorial Sculpture, Makarios statue, the statue of Peace at the Municipal Garden and of sister Sophie Chambon. Later on, a sculpture at Larnaka Airport will be added, in cooperation with Hermes company.
Take a walk around the city and listen to the statues telling their story or stay where you are and go to this link to listen to them.
Access is only allowed via smart phones and tablets.
Watch YouTube video here 
https://makerspace.onek.org.cy/wp-content/uploads/viber_image_2020-09-04_15-34-30.jpg
1800
1350
netinfo
https://makerspace.onek.org.cy/wp-content/uploads/logoONEKmakerspace.png
netinfo
2020-09-04 14:02:24
2020-12-09 14:05:15
Larnaka Storytelling Statues